Ok...this is an easy DIY maintenance item so save yourself some money and do it yourself.
Step one, get your car up on some ramps or if you like use jack stands to get even more lift.
There are two belts. One runs the alternator and power steering oil pump, it is the wider of the two belts. The other narrower belt is for the A/C compressor. With a 14mm socket, I used a six point socket, loosen the idler pulley lock nut on each pulley. They will be tight.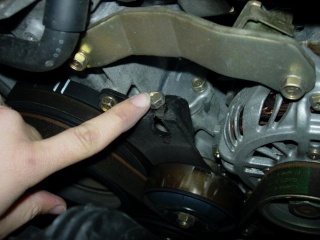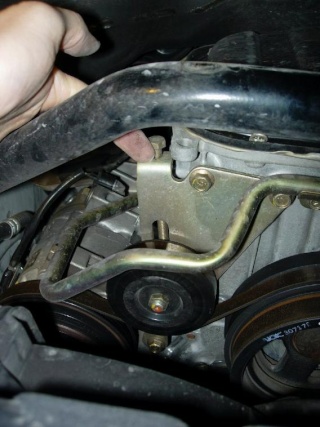 Now loosen the adjuster bolts until the belts are free to remove. Remove belts and install the new ones making sure the grooves are all seated properly.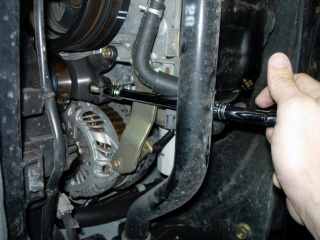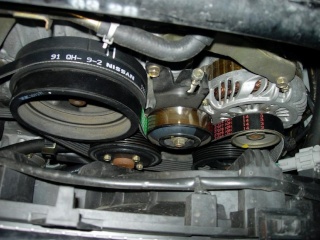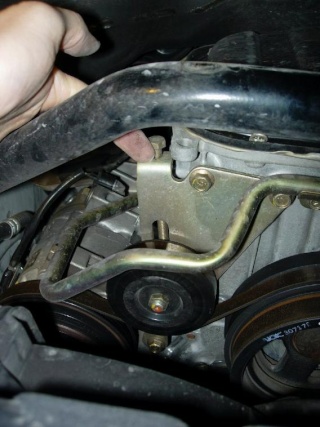 Tighten the adjuster bolts until you have about 8-9mm of deflection on the smaller A/C belt with 22lbs of pressure and 4-5mm of deflection on the thicker belt. Then tighten the lock bolt torquing them to 26 ft-lb. Turn the engine over a few times to let the belts get uniform tension and recheck the belt tensions. When you are satisfied reinstall the under-tray.